Chee Su Yin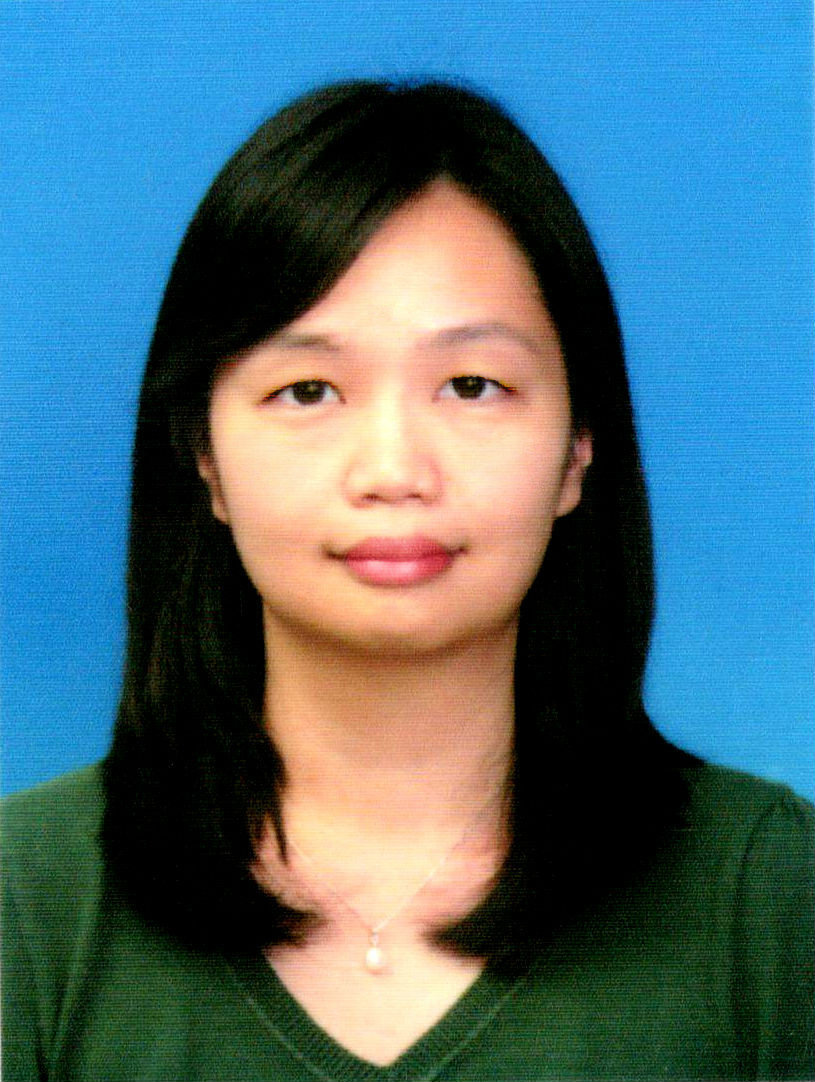 Senior Lecturer

B.Sc. (Aquatic Resource Science & Management), Universiti Malaysia Sarawak

M.Sc. (Molecular Biology), Universiti Sains Malaysia
Ph.D. (Mangrove Ecology), Universiti Sains Malaysia

+604-653 5903 / +604-885 2750 Ext.114; Alamat emel ini dilindungi dari Spambot. Anda perlu hidupkan JavaScript untuk melihatnya.

Coastal Conservation

Research Profile

Coastal Conservation; Mangrove Ecology & Molecular Biology.

Current Research
Discovering ways to ecologically engineer coastal structures on reclaimed land in Penang to improve sustainability and the quality of life and to minimize the negative impacts of land reclamation towards the ecosystem and its services here. The natural coastal ecosystem is first studied for its biotic and abiotic characteristics before structures are engineered incorporating these ecological attributes using construction material adapted to the marine environment.

Mapping of mangrove habitats in Malaysia, past and present, to predict future alterations due to coastal developments, urbanization, sea level rise, land use and climate change. Technique used is ground-truth mapping/micro-mapping where point-to-point GPS coordinates of mangrove patches are taken.

Selected Publications
Chee, S.Y., Siti Azizah, M.N. & Devakie, M.N. (2008). Utilization of molecular markers for the conservation of blood cockles, Anadara granosa. Journal of Genetics & Molecular Research, 10(2): 1245-1261.
Chee, S.Y., Siti Azizah, M.N. & Devakie, M.N. (2008). Phylogenetic study and barcoding of the blood cockle, Tegillarca granosa, found in the west coast of Peninsular Malaysia based on the COI gene. Journal of Genetics & Molecular Research, 10(2): 1237-1244.
Fukumori H., Chee S.Y. & Kano Y. (2013). Drilling predation on neritid egg capsules by the muricid snail Reisha clavigera. Journal of Molluscan Studies, 79(2): 139-146.
Chee, S.Y. & Siti Azizah, M.N. (2014). DNA barcoding reveals neritid diversity (Mollusca: Gastropoda) in Malaysian waters. MtDNA. DOI: 0.3109/19401736.2014.987237
Chee, S.Y. (2015). Limitations of the COI in the barcoding of neritids (Mollusca: Gastropoda) revealed through Bayesian analyses. Journal of Genetics & Molecular Research,

14 (2): 5677-5684.

Bishop, M.J., Mayer-Pinto, M., Airoldi, L., Firth L.B., Morris, R.L., Loke, L.H., Hawkins, S.J., Naylor, L.A., Coleman, R.A., Chee, S.Y. & Dafforn, K.A. (2017). Effects of ocean sprawl on ecological connectivity: impacts and solutions. Journal of Experimental Marine Biology and Ecology

, 492, pp. 7-30

.

Chee, S.Y., Othman, A.G., Sim, Y.K., Mat Adam A.N. & Firth L.B. (2017). Land reclamation and artificial islands: Walking the tightrope between development and conservation. Global Ecology and Conservation, 12, pp.80-95.
Firth, L.B. & Chee S.Y. (2017). Eco-engineering of artificial coastal structures to enhance biodiversity: An illustrated guide. George Town, Penang: Centre for Marine and Coastal Studies, Universiti Sains Malaysia.
Awards
Recipient of Joint NAM S&T Centre - ZMT Bremen Fellowship in Tropical Coastal Marine Ecology & Biogeochemistry, 2014

Recipient of Joint NAM S&T Centre - ZMT Bremen Fellowship in Tropical Coastal Marine Ecology & Biogeochemistry, 2015