Penang govt eyes partnership with CEMACS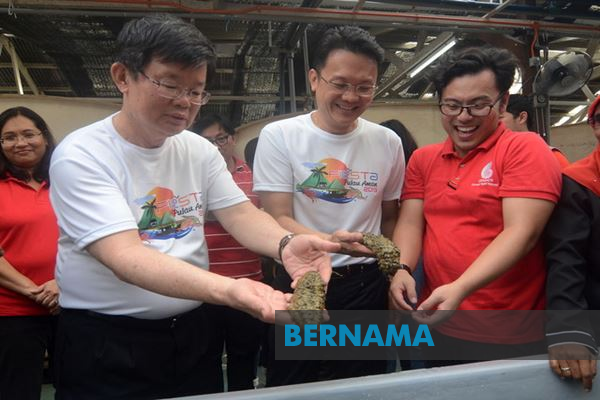 GEORGE TOWN, Oct 19 -- The Penang government hopes to form a collaboration with Universiti Sains Malaysia (USM)'s Centre for Marine and Coastal Studies (CEMACS) in regard to environmental impact assessment of state projects.
Chief Minister Chow Kon Yeow said the government welcomed views from the university's marine research centre including those related to the Penang South Reclamation (PSR) project.
"We will even fund the studies and so on," he told a press conference today after visiting the CEMACS research centre in Pantai Kerachut, Teluk Bahang near here.
Accompanying him were Penang Tourism, Arts, Culture and Heritage exco Yeoh Soon Hin and USM Vice-chancellor Prof Dr Faisal Rafiq Mahamd Adikan.
Meanwhile, CEMACS director Datuk Dr Aileen Tan Shau Hwai said she intended to set up a task force with government support under the State Welfare, Caring Society and Environment Committee to assess and prevent further mass fish kills in Penang fisheries.
She said the proposed task force would partner with the Department of Fisheries and Department of Environment to monitor Penang's coastal areas as well as neighbouring rivers and coastal sites in Kedah.
"The reason why we want to stretch the monitoring scale to the neighbouring state is because the water there does run off to us and certain factors that may contribute to the death of the fishes could be from the neighbouring areas," she said.
Tan said the mass fish kill incidents in April and August this year were due to lack of dissolved oxygen in the water.
She said the heavy thunderstorms and strong winds that hit Penang during August and the sudden algae bloom were some of the factors that contributed to the massive loss of dissolved oxygen.
-- BERNAMA