Seafood – Now and Forever
December 2018, Georgetown - Seafood – fish, crustaceans, molluscs and other invertebrates – are an important source of nourishment, providing a healthy source of animal protein and good omega-3 fatty acids which are required in our diets.

Most seafood is obtained from wild-caught fisheries. However, it has been reported that the fisheries sector is facing over-exploitation – fish stocks are being depleted all over the world.

To curb this and to ensure a steady supply of seafood, we rely heavily on the aquaculture sector. Data projections indicate that reliance on aquaculture will continue to rise in the coming years with the anticipated increase of the human population to 8.5 billion by 2030.

In 2015 there was an equal proportion of wild-caught to farm-raised seafood for global consumption. The predicted projections indicate that by 2030, global seafood consumption will rely on 62% farm-raised sources compared to 38% on wild-caught seafood.

The sustainability of fish and seafood production is essential for food security and also to reduce pressure on wild fisheries and alleviate other environmental impacts. On top of that, aquaculture and fisheries are important sources of income for some countries.

(Fish)eye on Malaysia

The fisheries sector plays a significant role in the Malaysian economy, and acts as a major source of employment, foreign currency exchange and food – especially for the less affluent.

The sector is subdivided into marine capture fisheries, inland fisheries and aquaculture. Marine capture fisheries are categorized according to the type of fishing gear used, which can be either commercial fishing gear, such as gill nets, driftnets, purse seine and trawls; or traditional fishing gear, such as traps, hooks and lines, lifts, and trammel nets.

In 2017 the number of fishermen working on licensed fishing vessels in Malaysia was 130,645. The highest landing of marine fish in 2017 was 266,556 tonnes in Perak.
Fishermen in Penang rely heavily on gill or drift nets, which are used to harvest finfish and penaeid prawns from coastal areas. The total tonnage for 2017 from drift or gill nets alone was 21,665 tonnes; the total landing of marine fish in Penang was 51,185 tonnes. Penang is also the only state in West Malaysia that captures oceanic tuna (2,277 tonnes in 2017). Other states with tuna landings are Sabah (1,615 tonnes) and Labuan (118 tonnes).

Over the years, tuna fishing has undergone some changes. Old literature reports that tuna fishing within the region is done using fish aggregating devices and purse seine nets. According to the Marine Stewardship Council (MSC), using purse seine nets for schooling fish such as tuna is efficient, does not destroy the sea bed and have low levels of bycatch such as turtles and sharks.

An MSC certification is accepted globally as an indicator that the product is from a sustainable source. To receive the certification, fisheries have to ensure that there is sufficient fish left behind for reproduction purposes; this is done by the fishermen targeting schools of adult fish and leaving smaller fish to swim free.

Fish aggregating devices, however, may cause a higher number of bycatch to occur, and fisheries that use these devices have a tougher chance to receive the certification. Tuna landings in Penang are sourced using hooks and lines, which is seen as a sustainable fishing practice – it ensures that the fish caught is of a suitable size; if smaller fish are caught, they can be easily released. The rate of bycatch is close to none.

On the contrary, tuna in Sabah are caught using alternative seines and drift or gill nets, besides hooks and lines as well.
A Fishy Future
What makes marine capture fisheries sustainable, and why is this so important?
Overfishing and irresponsible fishing practices for the sake of a quick buck threaten the nation's food security. Current data trends show that global marine capture fisheries have somewhat stagnated in comparison to aquaculture, which is on the rise.
On the whole, the sustainability of marine capture fisheries and seafood requires stakeholders to put conscious effort into protecting natural sources of wild-caught food, and having healthy oceans. It is a cooperative effort between fishermen, researchers and market players to improve and develop new ways of conserving marine resources.
To receive the MSC certification, fisheries have to be audited; they will continuously be assessed. MSC requires capture fisheries to source their stock from healthy populations, with minimal impact on the marine environment. There should also be responsible, responsive and effective management of the fisheries.
Several certifications related to sustainable aquaculture can be obtained from the Aquaculture Stewardship Council (ASC) and Friend of the Sea. A sustainable aquaculture practice should include cultures produced from stocks that are not overexploited, and it should not harmfully impact the surrounding natural habitat.
Mangroves have been destroyed to make way for culture farms for seafood such as prawns. This is bad news – mangroves are essential as they play many roles, such as protecting shorelines from damaging waves, storms and floods. They prevent soil erosion with their steadfast and tangled root systems. Mangroves also teem with organisms such as crustaceans, fish and molluscs, and serve as nursery ground for some species.
In aquaculture, the use of growth hormones is frowned upon. Seafood produced from a sustainable aquaculture farm should be fed with permitted aquafeed and aim towards the reduction of their carbon footprint. Responsible waste water parameter management is another important factor when it comes to farm sustainability.
To date, there are only two farms in Malaysia that have been certified as sustainable aquaculture farms. A tilapia producer, Trapia, which is based in Perak, was certified by the ASC. Trapia prides itself on having traceable tilapia – the origin and identity of their fish can be verified using DNA technology. The farm also has a certification from GLOBAL G.A.P. – a globally recognised standard for good agricultural practices.
The other aquaculture farm, Goh Siong Tee Marine Product (GST Group), has a global certification from Friend of the Sea. Based in Penang and Perak, the farm was founded by Goh Siong Tee and began life as a small, family-based seafood trading company around 30 years ago in Penang. They began with sea cages in Pulau Aman and have expanded to about 10,000 cage cultures in Pulau Jerejak and Pulau Pangkor in Perak.
The fish that are farmed here include red snapper, emperor snapper, sea bass, golden pompano, barramundi, trevally and cobia. They also culture giant groupers that can reach up to 30kg in weight, which are exported to live fish markets in Hong Kong.
As part of the certification by Friend of the Sea, GST Group ensures their fish farms comply with all standard requirements; their harvest, which is processed in their factory, has fully traceable origins. The company has a hatchery in Batu Kawan, which produces fish fry from eggs collected from their existing farm. The fish fry is transferred to marine cage farms to complete their growth and development. GST Group's broodstock farm and marine cages, which are at Pulau Pangkor, carry about 2,000 cages producing red snapper and barramundi, among others.
Marine or brackish water aquaculture production in Penang for 2016 was at 28,292.93 tonnes, and includes ponds, cages, cockles and oyster cultures. This was the second highest production for that year, after Sabah. It did, however, chart the highest retail value of brackish water aquaculture production in the country, with a value of RM754.1mil; Sabah's value was at RM487.3mil.
With the inclusion of freshwater aquaculture data, the retail value of Penang's aquaculture production skyrockets; at RM765.6mil, it is the highest in the country, followed closely by Perak with RM752.1mil. Of these, sea bass and red snapper were the most highly produced, followed by shrimp and cockles.
The wholesale value of white shrimp is RM116.3mil; 4,323.65 tonnes were produced in 2016. Shrimp culture is of high value and is an income generator for farmers, besides having a significant export value for the state. Penang also chalked up the highest number of brackish water cages in 2016, at 43,454, with an area of 824,680 sq m.
The National Agro-Food Policy (2011- 2020) has given special emphasis to the development of the aquaculture industry as a high value activity and one that is capable of further growth.
Aquaculture and capture fisheries are an important income generating sector in Penang, and it is important to ensure their sustainability. The scope and perspective of the farmers and fishermen should not only focus on income generation, but also on the environment – if natural stocks are overexploited today, we will only face scarcity in the future.
Responsible fishermen are of utmost importance – they should be capable of leaving behind immature fish stocks to develop, reproduce and add to the population. The usage of proper fishing gear should also be prioritised.
Aquaculture farms should move towards complying with sustainability certification standards. Proper waste management, reducing trash fish usage as feed, good water quality and responsible practices should be the major goals.
Consumers play a big role when it comes to pressuring seafood producers to adopt sustainable practices. They can do that by choosing to purchase eco-labelled certified seafood, which indicates that the source is an environmentally responsible fishery or farm.
Truly sustainable operations minimize environmental impact, and while Penang and Malaysia may still be far away from achieving these, awareness and assistance in the form of knowledge and financial means should encourage fisheries and aquaculture farms to embrace the idea of producing sustainable seafood.
"Dr Annette Jaya Ram is a lecturer and researcher at the Centre for Marine and Coastal Studies, Universiti Sains Malaysia. Her research focuses on the field of mariculture. She is currently working on improving mud crab culture in captivity to cease the reliance of their seed stock from the wild."
Source: Penang Monthly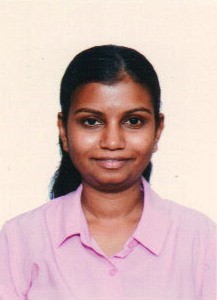 By Dr Annette Jaya Ram