Field Guide to the Seashore Organisms in Penang National Park
Synopsis

This is the first field guide for the seashore organisms in Penang National Park, Penang, Malaysia to present the magnificent seashore species that make up a striking diversity in this natural environment. The content of this book are largely restricted to the organisms that are most frequently encountered or interesting to be documented; displayed by colour photographs, taken in their natural habitats; their taxonomic positions are indicated, brief descriptions are provided and together with the details of their known geographic distribution (types of habitat and distribution zone).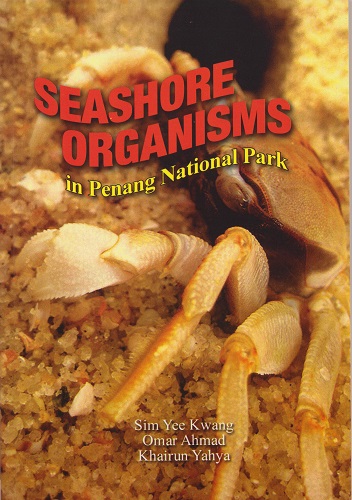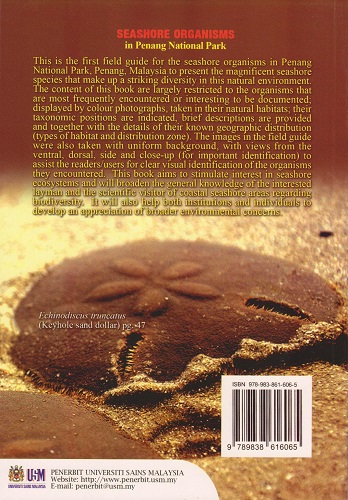 The images in the field guide were also taken with uniform background, with views from the ventral, dorsal, side and close-up (for important identification) to assist the readers/users for clear visual identification of the organisms they encountered. This book aims to stimulate interest in seashore ecosystems and will broaden the general knowledge of the interested layman and the scientific visitor of coastal seashore areas regarding biodiversity. It will also help both institutions and individuals to develop an appreciation of broader environmental concerns.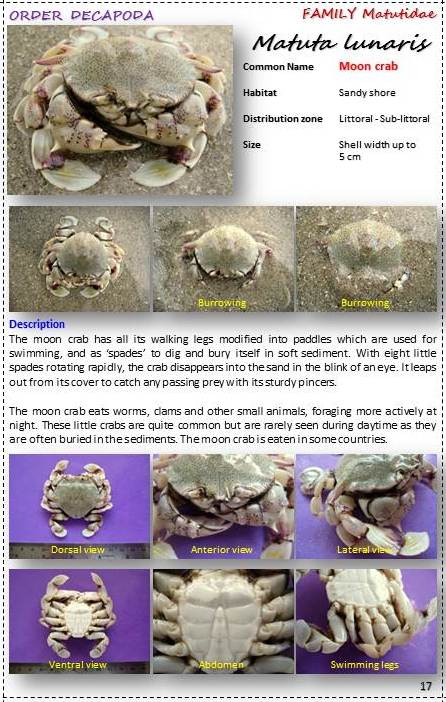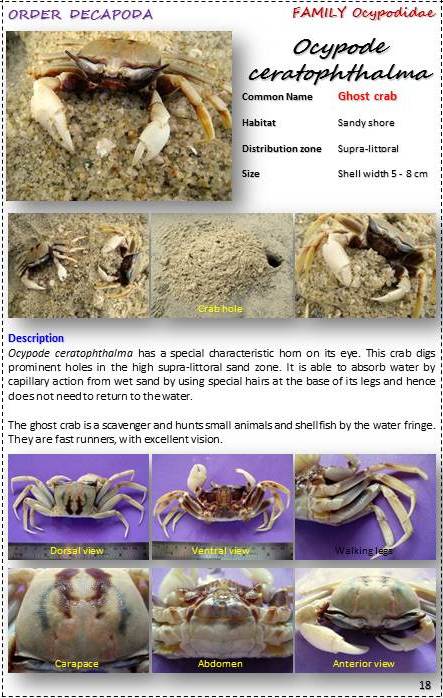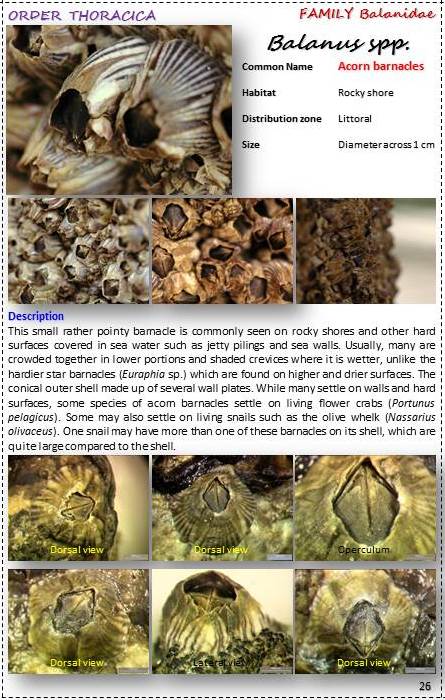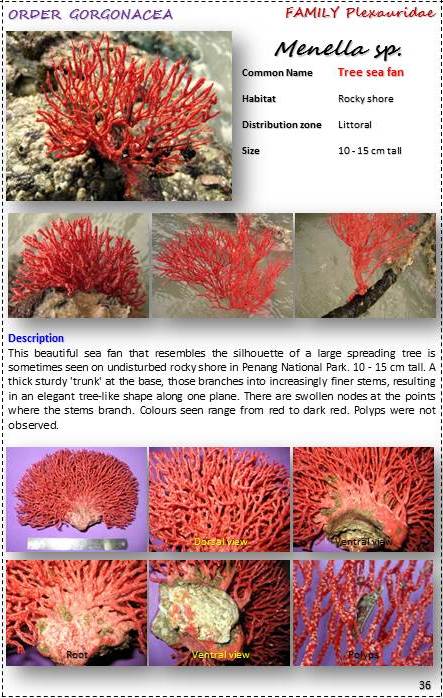 Bibliography (authors)

Sim Yee Kwang was born in Bintulu, Sarawak (1978) and graduated from Universiti Sains Malaysia (USM) with M.Sc. (Marine Biology) in 2006. He is a Science Officer at the Centre for Marine & Coastal Studies (CEMACS), USM since 2006. His main research interests are marine & coastal ecology; environmental studies on jellyfish and echinoderm taxonomy & systematics.

Omar Ahmad graduated with Honours in Biology from USM in 1984. He is currently a Senior Science Officer at CEMACS, USM. He is currently involved in benthic community studies, zooplankton ecology and water quality studies.

Khairun Yahya was born in 1958, in Ipoh, Perak. She obtained her PhD degree from the USM in 2005. She is currently a Senior Lecturer at the School of Biological Sciences, USM and teaches courses such as ecology, environment management and fishery management. Her main research interest lies in mangrove and marine ecology studies. She was the Director of CEMACS, USM from 2007 until 2012.

Available at RM37.00/copy (ISBN 978-963-661-606-5; 80 pages). Kindly contact Alamat emel ini dilindungi dari Spambot. Anda perlu hidupkan JavaScript untuk melihatnya. (or +604-885 2750) for further information.