CEMACS-KAHAKU JAPAN-UNDERWATER WORLD LANGKAWI BRING DEEP SEA CREATURES TO LANGKAWI WITH NEW EXHIBITION
LANGKAWI, KEDAH, 18 January 2023 – A brand new exhibition has recently been launched in the Underwater World Langkawi (UWL) showcasing the amazing deep sea life.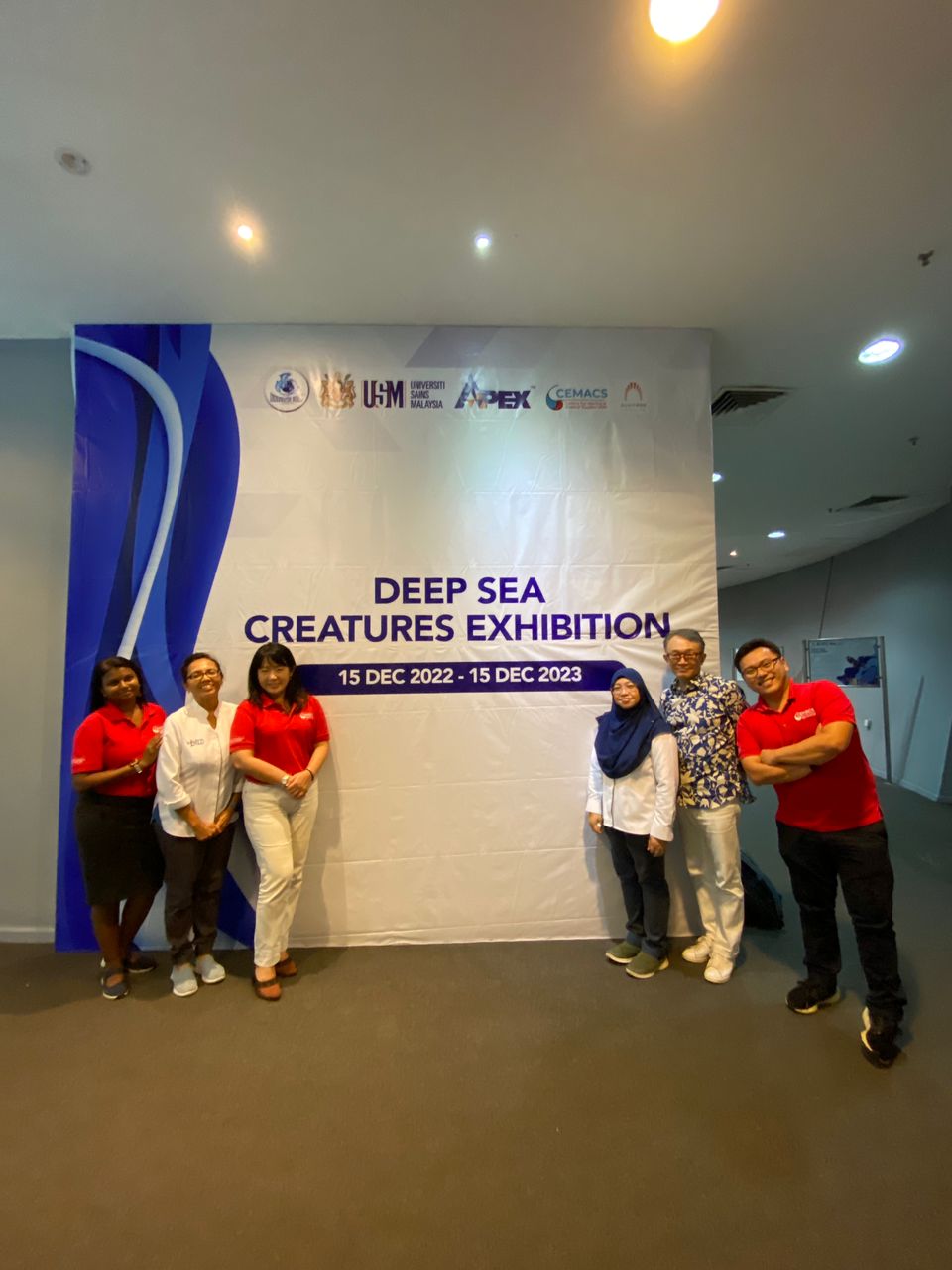 The exhibition was expertly curated with the efforts from the Centre for Marine and Coastal Studies (CEMACS), Universiti Sains Malaysia (USM) and the National Museum of Nature and Science (known as Kahaku in Japan).
Established in 1877, Kahaku is one of the oldest museums in Japan that offers a comprehensive exhibition of natural history and history of science and technology.
The launching of the exhibition was officiated by Dr. Hiroaki Saito, Director of the Centre for International Collaboration, Atmosphere and Ocean Research Institute, University of Tokyo and the Director of CEMACS, Professor Dato' Dr. Aileen Tan Shau Hwai on 15 December 2022.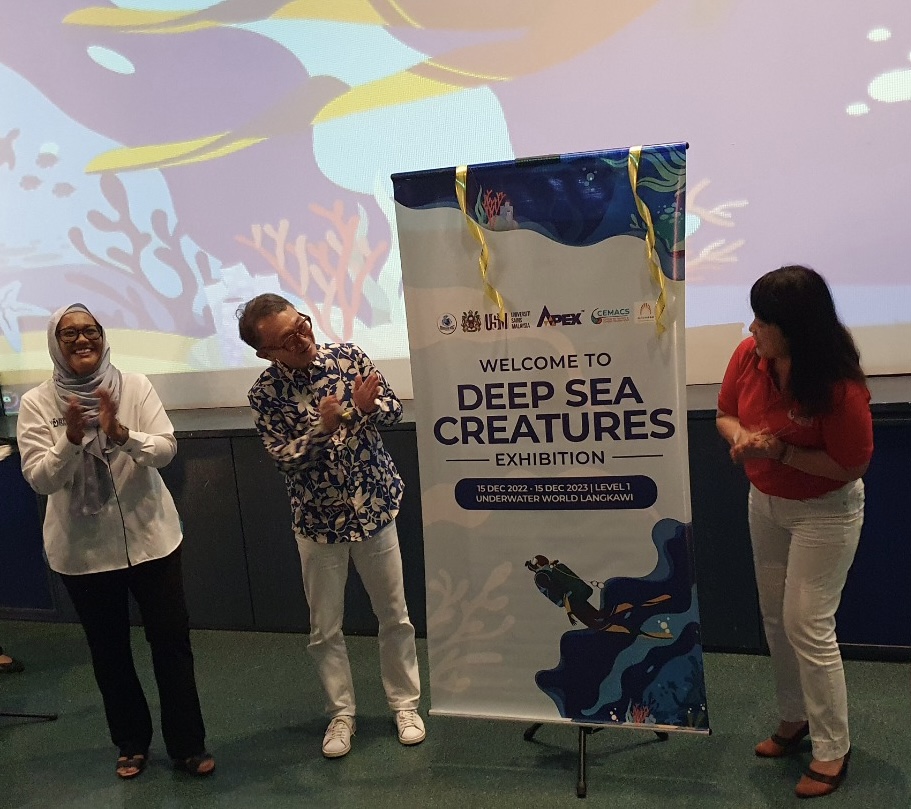 The General Manager of UWL, Noraini Jumaat was present to welcome the VIP delegation, and she shared her enthusiasm of hosting this exhibition at the facility for a period of one year (15 December 2022 - 15 December 2023) during the opening ceremony event.
UWL will be the home of the deep sea creatures specimen which are on loan from expeditions done by Japanese researchers.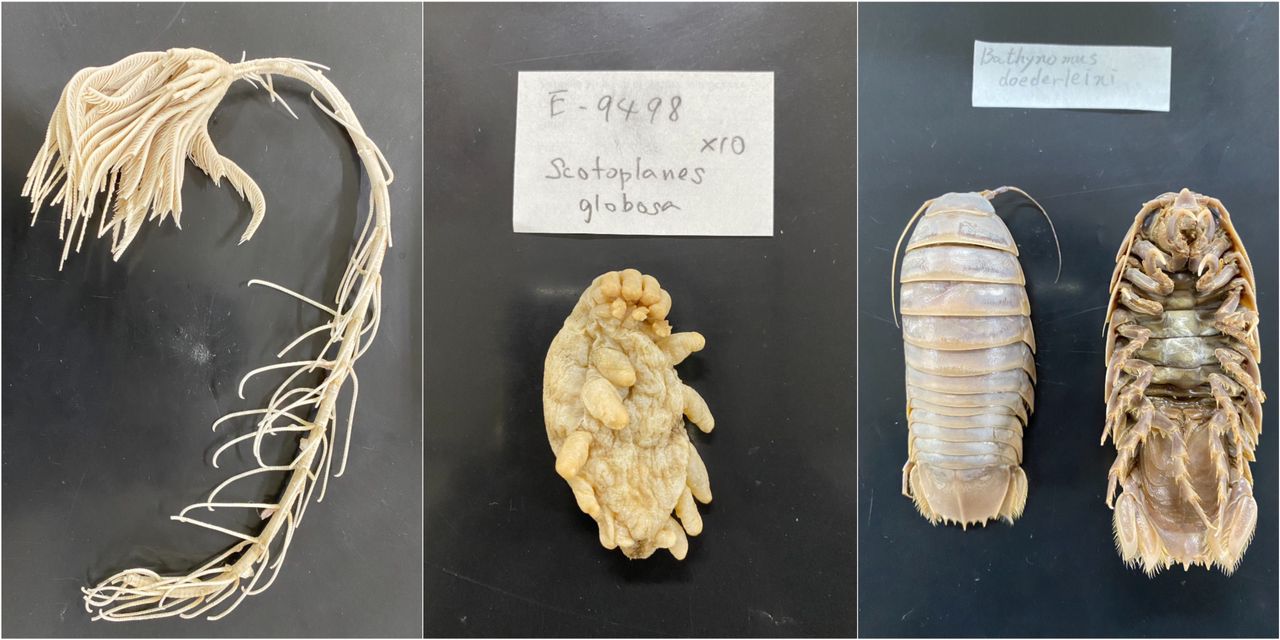 Visitors will be able to view unique deep sea animals such as parasitic fish, volcanic vent endemic snails and alien-like isopods among others.
The specimens from Kahaku will surely be a treat and an enriching experience helping us to understand these organisms living in such harsh conditions.
The exhibition is also in line with creating awareness towards the United Nations' Sustainable Development Goal (SDG) 14: Life Below Water.
SDG 14 essentially implores us to conserve and sustainably use the oceans, seas and marine resources targeted at sustainable development.
Highlighting deep sea creatures which are unseen and hardly on our minds creates awareness and is an avenue for improving understanding and education on the SDGs.
It is indeed a great opportunity for visitors to see these illusive creatures up close in this exhibition at UWL.
The cooperation between CEMACS and Kahaku is a pride to USM and is immortalized in this educational exhibition which is placed in one of the Malaysia's most beloved attraction.
Be sure to check out this exhibition if you find yourself in Pulau Langkawi this year.
Additional notes:
A whole world of life exists in the depths of the sea where survival means adapting to extreme environmental conditions.
Creatures that live in the deepest parts of the sea must get used to the total dark environment and very low temperatures. These organisms also face low oxygen levels and high pressures.
Deep sea animals have to possess unique adaptations to survive, reproduce and thrive in these harsh conditions. Searching for food is challenging when sunlight doesn't penetrate to these great depths.
Most organisms occupying the deep sea are detritus feeders and feed on food sources such as dead plankton (detritus) or animal carcasses that sinks to the bottom of the sea floor.
As technologies develop, scientists are able to explore the deep sea using submersibles or robot operated vehicles. New discoveries are being made, and helps us to understand this least explored part of Earth better.
Text: Dr. Annette Jaya Ram, CEMACS/Editing: Tan Ewe Hoe
Source: https://news.usm.my/index.php/english-news/8462-cemacs-kahaku-japan-underwater-world-langkawi-bring-deep-sea-creatures-to-langkawi-with-new-exhibition